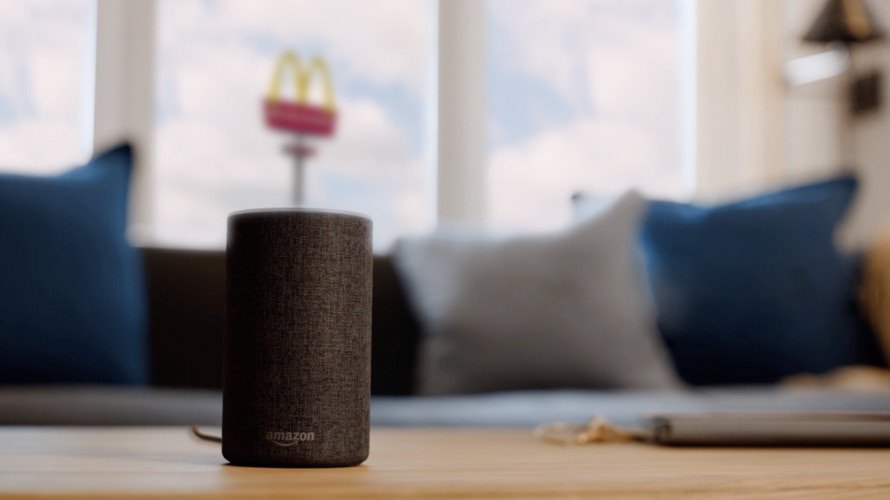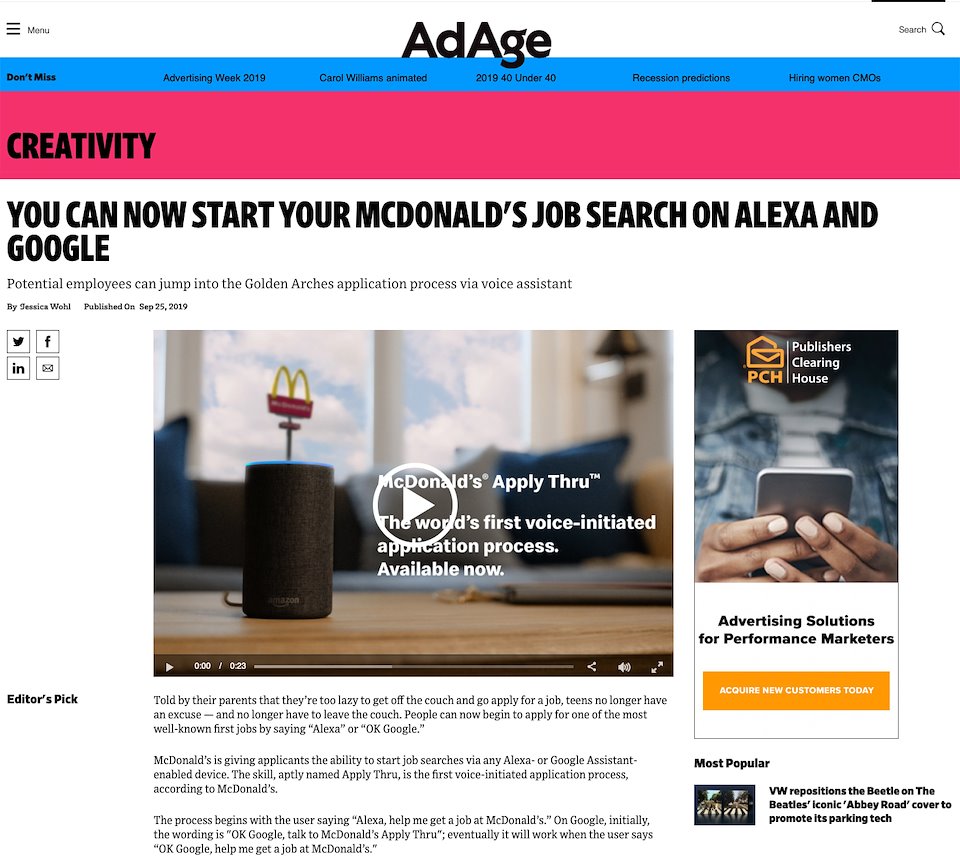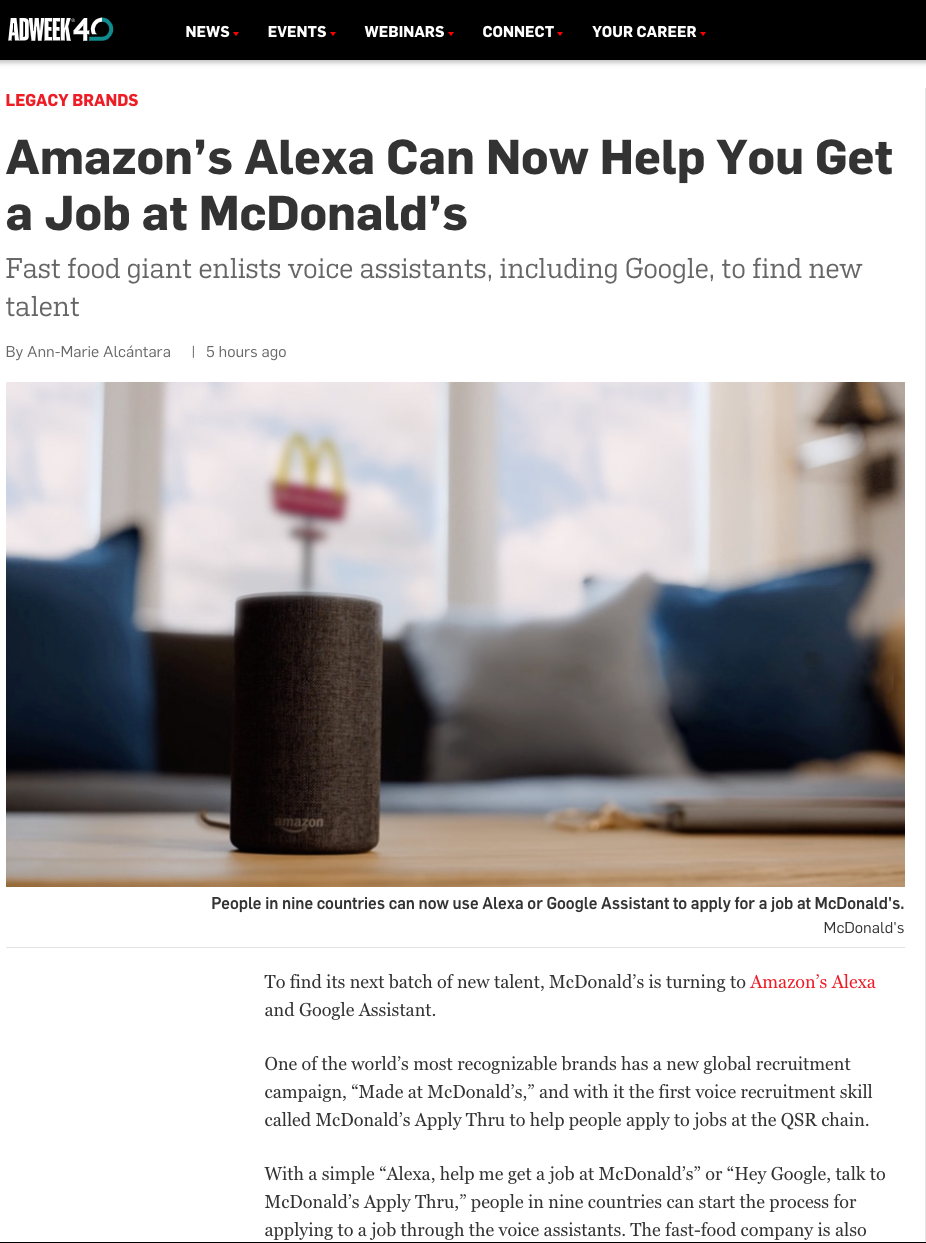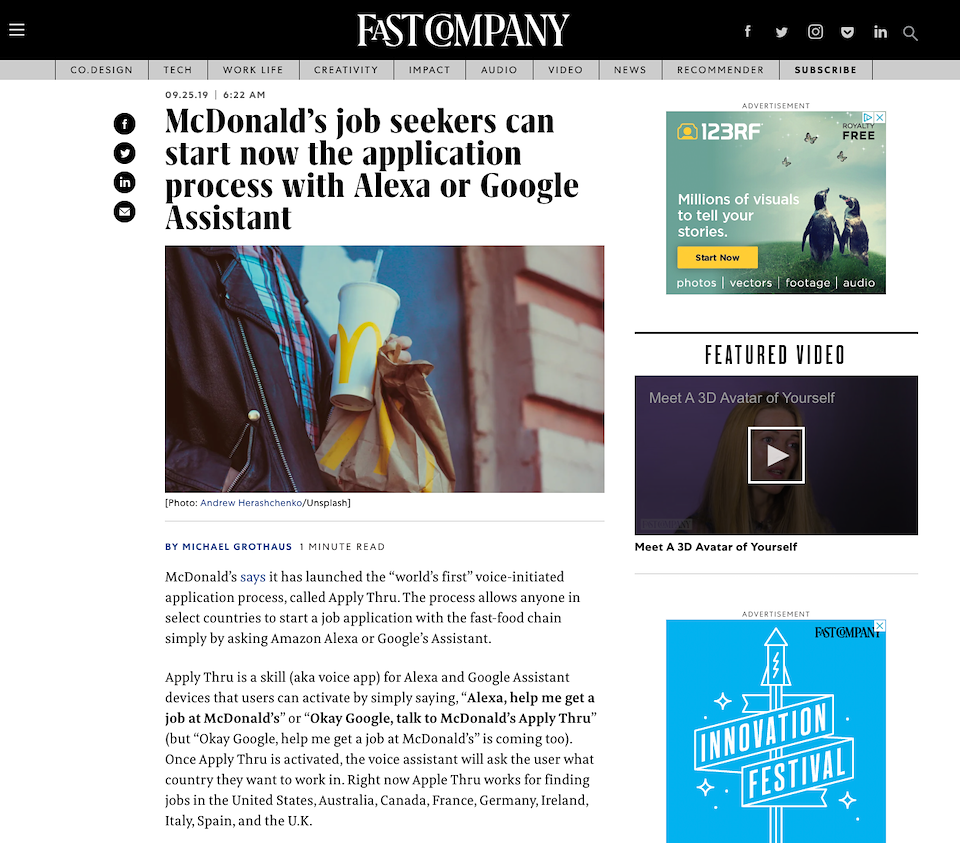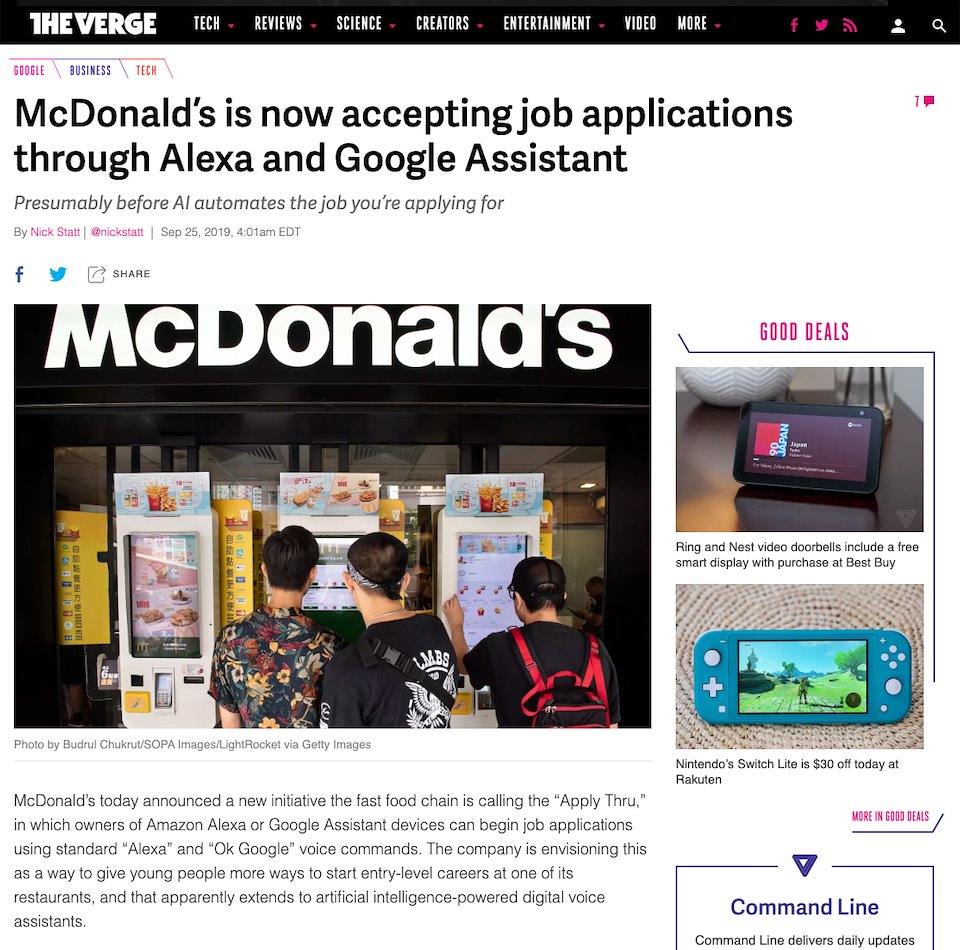 Apply Thru
McDonald's needed to increase job applications during a worldwide hiring month. But because of all their global markets and all their different franchise owners, it's not very easy to apply.
So, we made it as simple as just asking for a job…from Alexa or Google.
We worked with McDonald's to create a first-of-its-kind voice job application—the McDonald's Apply Thru.
Gold SABRE
PRWeek Best in Tech Shortlist
PRWeek Global PR Breakthrough Shortlist
Assumed 2020 Silver Lion (This totally would've won if Cannes was a thing in 2020…but Gold feels presumptive…ya know?)
AD: Jeff Roy: http://jeffdroy.com/
Creative Technologist: Zach Tarvin: https://www.zachtarvin.com/
Other creatives: Vincent Patton: http://vincentpatton.com/
Ananta Prayitno: http://anantapra.com/
| | |
| --- | --- |
| Role | Concepting the idea, production, and execution as Creative Director/Copywriter |
| For | McDonald's Global |