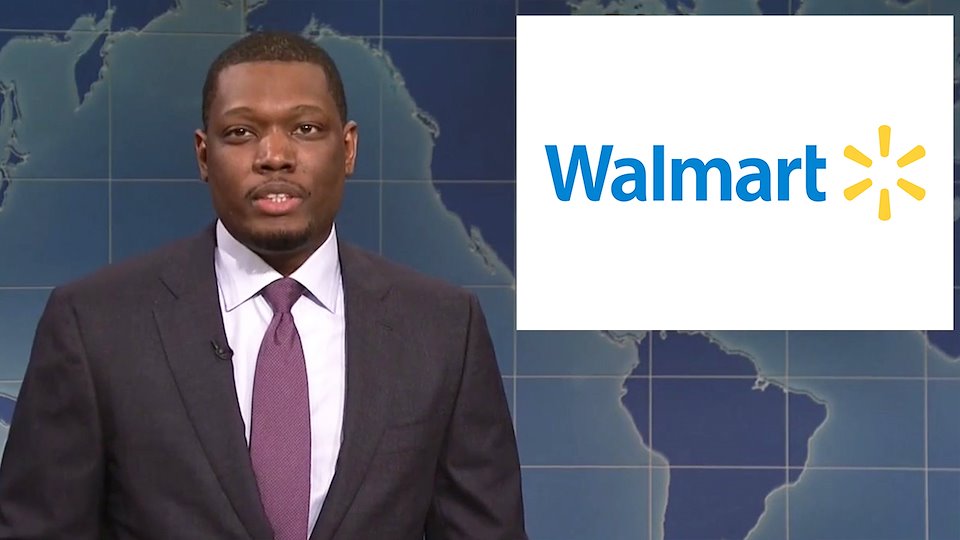 Michael Che's Smart Fridge
We had just taken over Walmart's social and were looking for opportunities for cheap, big wins.
Then, we saw Michael Che go on a rant on Instagram about how much money influencers make, how he should be an influencer, and how he wants a smart fridge.
It was a perfect opportunity. Walmart sells everything. We'll send him a smart fridge and he'll tell his 480k followers all about how great Walmart is.
Walmart loved the idea, we just needed to pick the smart fridge and ship it. There was only one problem…Walmart doesn't sell smart fridges.
We had to pivot. And fast. Because we'd already DMed Che and told him we were sending him a smart fridge.
So, we came up with our own Walmart version of a "smart fridge"—a mini fridge full of Smartwater, with an iPad glued to the front.
To say Che enjoyed it would be a bit of an understatement. And you can barely tell he opened it at 4 AM after a long night out.
AD: Jeff Roy: http://jeffdroy.com/